Diesmal wird es ein Mega-Eintrag, gleich 5 Tage abklappern. Mal schauen, was dabei alles rauskommt.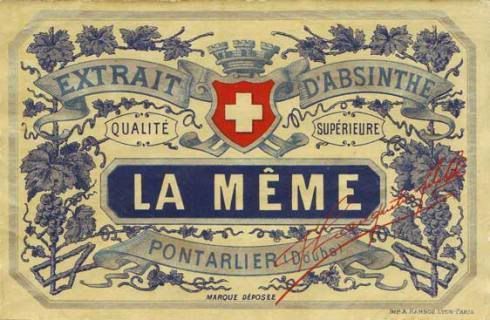 Day 17 – What do you want more then anything right now?
Lolita-basiert: Meine Sachen vom Taobao-SB, was ich am Mittwoch abholen kann. Ansonsten bin ich auf WG-Suche, das ist so schwierig in dieser Stadt. Ö.ö
Day 18 – A picture of your favorite lolita style.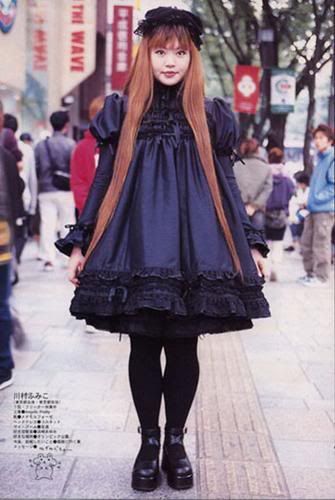 Hum.. ich mag ja einiges, aber wenn ich eins benennen muss, ist es wohl die klassische Kuro Lolita! Das war mein Anfang gewesen und der erste Stil, der mich überhaupt angesprochen hatte zu Beginn. Das Foto ist übrigends eins der ersten, die ich von Lolita kannte, und ich fand sie sooooo hübsch und geheimnisvoll zugleich ..und erst ihre Haare! *.*


Day 19 – What's in your make-up bag?
Ich habe insgesamt drei verschiedene Aufbewahrungsorte für meine Schminke, also musste ich dreimal abfotografieren (+1 weil Detailfoto). xD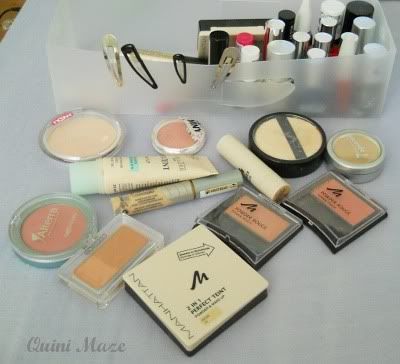 Da wäre erstmal meine Lacke&Teint-Box. Da ich meine Haut fast immer beschminke, liegen sie griffbereit neben dem Spiegel. Die hinten in der Box verbliebene Sachen, sind nur Backups.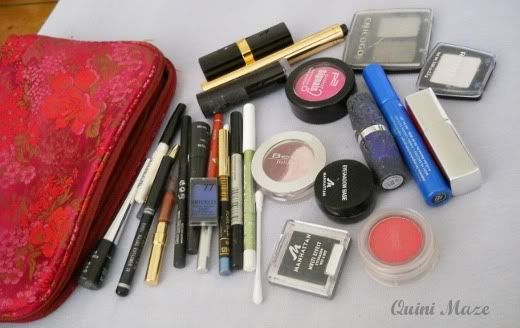 Da sind meine ganzen Stifte und teure Objekte in der Tasche oder Sachen, die ich erst vor kurzem benutzt hatte.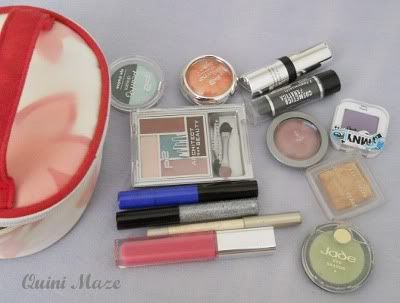 Zuletzt die Fehlkäufe oder ganz selten benutzt oder sehr alt. Ich habe auch schwarzen Lippenstift, von meiner damaligen Visu-Zeit. xD
Day 20 – A picture of a lolita friend.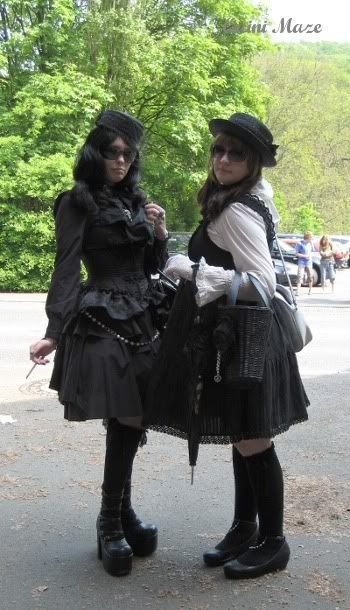 Da wären schon mal zwei Homies, während eines Shootings bzw. grad aus dem Auto raus und auf dem Weg dahin.
Day 21 – Your favorite fictional lolita.
Die kleine Alice. Sie ist zwar nicht 100% Lolita, aber ich kannte den Disneyfilm schon von klein auf, war immer eins meiner Favoriten und ich liebe Alice-relevante Prints/Schmuck in Lolita.

Day 22 – A picture of your room.
Day 23 – A picture of your handwriting.
Day 24 – A picture of you from a meet.
Day 25 – Your favorite lolita themed artwork.
Day 26 – Your Facebook profile picture.
Day 27 – One song that fits your favorite lolita style.
Day 28 – A picture of the perfect lolita location.
Day 29 – A picture of a lolita you would love to meet for real.
Day 30 – A photo of yourself taken today and 3 good things that's happened over the last 30 days.