Ich habe es doch zu einem Half Bonnet gemacht.
Es saß einfach komisch auf meinem Kopf, als ich es testweise für länger getragen hatte. Irgendwie wollte ich es immer nach vorn schieben, weil es immer mehr nach hinten rutschte (zumindest fühlte es so an). Wenn ich es ganz fest schnüre, dann ging es, aber dafür schnitt das Band in meinem Hals rein. Nicht schön, also ab das Rückenteil.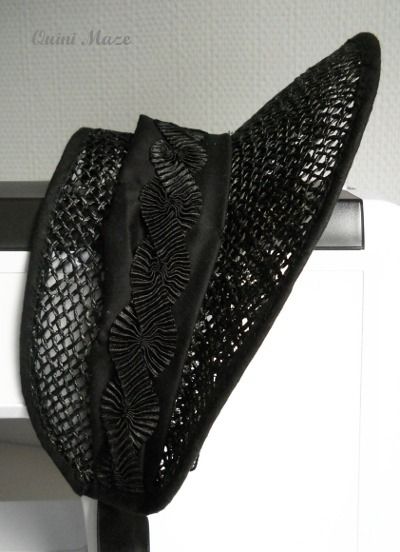 Jetzt mit dem Half merke ich, wie weit hinten das Bonnet vorher eigentl saß. So sitzt es perfekt, rutscht nicht rum und ich schnüre mich nicht zu Tode damit.
100 Question Meme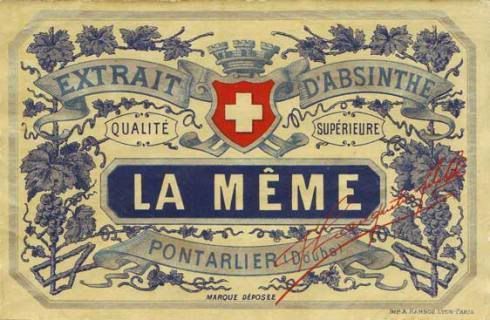 Here are
Part I
,
II
,
III
and
IV
.
41. What kind of lace do you prefer?
Well... I'm nearly fond of all kinds of lace. So far I used these kinds: Bobbin lace, raschel lace (good ones), chrocheted lace, eyelet trim.
42. Do you have a doll? Tell us about her
I don't have one. BJDs are really pretty, but I don't like them enough to buy one.
43. What's inside your Lolita bag?
Usually my MakeUp Pouch with basic stuff like Eyeliner, Powder, Lipstick/-gloss, then my hair comb any my chocolate mirror. The other stuff is the same as in my normal bag.
44. What is your favourite flower?
I'm not a type of person to have ONE favorite, but if I have to choose, then it would be the lily. I like the colored ones with red or orange or pink tones. (But not too many dots.)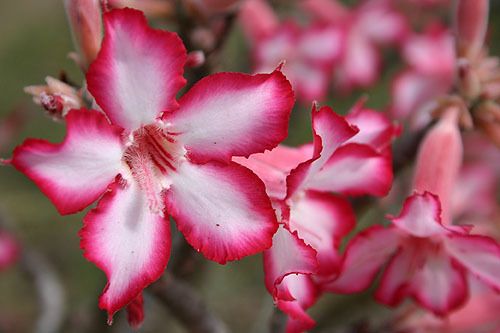 45. Right now, what is your favourite accessory?
It's my costumed bowler. I like it but for me it isn't an accessory to wear to every occasion.
46. Do you use any specific make-up brand? Tell us about it
My MakeUp are from different brands, there is everything from cheap to expensive.
47. Do you use false eyelashes?
Yes, I do and I like to put them on. My lashes are really short and with my eye makeup invisible. So I have to fake them to have at least a little bit of eyelashes.
48. What is your typical eye makeup ?
I normally use the banana technique, stronger or weaker depending of the occasion.
- This is really heavy. -
49. What lip color do you prefer?
Either I prefer natural tones (normaly with gloss) or heavy colors like tomato red, berry or very dark red (this with lispsticks only).
50. How do you do your nails?
In the past I used to put on stickers and the likes but nowadays I simply paint them mono-colored or pimp it up with dots, glitter or stripes.