Wer hätte gedacht, dass Gleis 9 3/4 mal als Vorbild für ein Lolita-Print stehen würde?
Sicher es gab schon einige Harry Potter-inspirierte Kleider, meist bediente man sich den Hausfarben und kombinierte es mit dem jeweiligen Wappentier, aber niemand nahm sich die Gleisszene zur Brust und machte daraus einen Print - bis jetzt.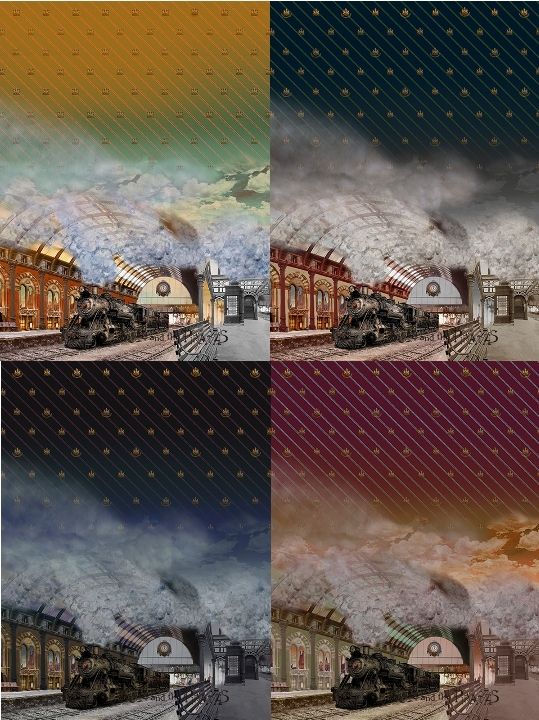 - In Orange, Navy, Schwarz und Bourdeaux -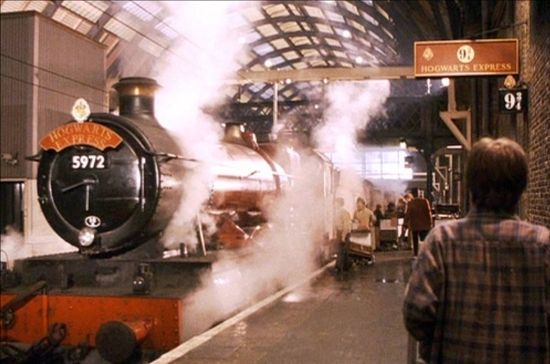 - Gleisszene vom ersten Film -
Schaut schon ziemlich ähnlich aus, oder? Der zweite Untertitel "Steam engine and the illusion of the foggy town" beschreibt ganz gut den leichten Steampunk-Twist, der beim Print dabei ist. Die Lokomotive ist etwas altmodischer und auch die Kulisse wurde steampunk-romantisch angepasst.
Von dieser Serie gibt es einen Rock und drei verschiedene Kleider, dabei fällt mir das
Jumperskirt II
besonders ins Auge.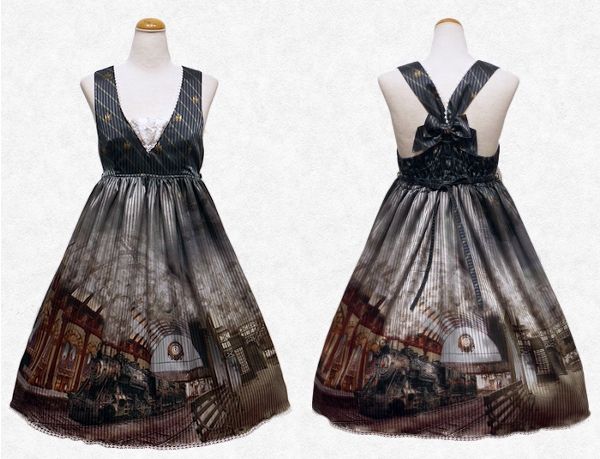 Ich mag total das Design des Bodices, sowohl vorne als auch hinten. Der tiefe Ausschnitt sieht man sonst nur bei Schnitten mit Unterbrust, eine V-Form gibt es bisher nur ganz selten, z.B. bei Moities
2Way JSK
, der mir auch gut gefällt.
Ganz niedlich finde ich noch den Rücken. Es schaut aus wie eine Geschenkverpackung und ist ein schönes Detail, was viel her macht.
Cool finde ich auch die Farbvariante Orange. Diese Farbe sieht man eigentlich so gut wie nie bei Lolita, weil es meist zu aufdringlich ist. Aber hier macht es das Kleid sehr interessant und es ist mal was anderes.
Das war auch schon der kleine Ausflug zum Gleis 9 3/4 und wenn ich schon mal da bin, warum nicht gleich zu Hogwarts, hum?